Experience What's Next
OCT 11—14 2017
FashioNXT Launches Wearable Technology Fashion Competition
Tuesday, August 5, 2014 by Tamara Alazri
PORTLAND, Ore., August 5, 2014. In collaboration with top personalities from some of the most influential entities in the wearable tech and fashion industry - Samsung, Intel, Nike and Project Runway, FashioNXT is launching its first annual Wearable Technology Fashion Competition, presented by Digital Trends. The purpose of this competition is to inspire innovative thinking to go above and beyond making technology wearable, to making it fashionable and more importantly, worn.
The judging panel includes Howard Nuk - Head of Industrial Design of Samsung Design America, Michelle Lesniak - winning fashion designer of TV's Project Runway, Eden Dawn - Style Editor of Portland Monthly Magazine, Russ Stromberg - Account Director of Synapse, Matt Rhoades - Design Lead at Nike, Glenn Chin - Chief Marketing Officer of Digital Trends, and Mark Francis – Venture Lead for the New Business Initiative group at Intel.
"To cross the chasm to mainstream adoption, the technology of wearable products needs to blend beautifully into the essence of the product," says Mark Francis of Intel. "The FashioNXT Wearable Competition is a great way to bring forward new perspectives and innovative approaches from designers and entrepreneurs."
Prize package includes $1,000 cash; features on Digital Trends, The Manual and The Oregonian-Oregonlive; showcase at FashioNXT; a computer system sponsored by Intel and more.
"A fashion designer knows more than anyone how to design something that creates emotional connection with the customers," says Project Runway winner Michelle Lesniak,. "I am looking forward to exert my opinion on what makes a wearable technology fashionable".
Detail on the competition at http://fashionxt.net/Wearable-Tech. Submission deadline, Sept 5.
Sponsors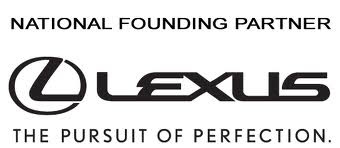 AboutFashioNXT: (www.fashionxt.net, www.facebook.com/FASHIONXtONLINE): FashioNXT is produced by Tito Chowdhury, who produced Portland's internationally recognized fashion week featured in TIME magazine and the Wall Street Journal. FashioNXT presents "what's next" on the runway and the lifestyle plaza. FashioNXT showcases the exquisite upcoming season collections of nationally and internationally known designers and the creative edge in lifestyle technology. FashioNXT Portland is a sustainable production that receives verified/certified Renewable Energy Certificates ensuring that only green energy was used in association with this event and Water Restoration Certificates from Bonneville Environmental Foundation.
Media Contact
Tito Chowdhury
Executive Producer
FashioNXT Portland
1255 NW 9th AV Suite 211
Portland OR 97209
(503)-756-1412
Email:press@fashionxt.net
Web:www.FashioNXT.net